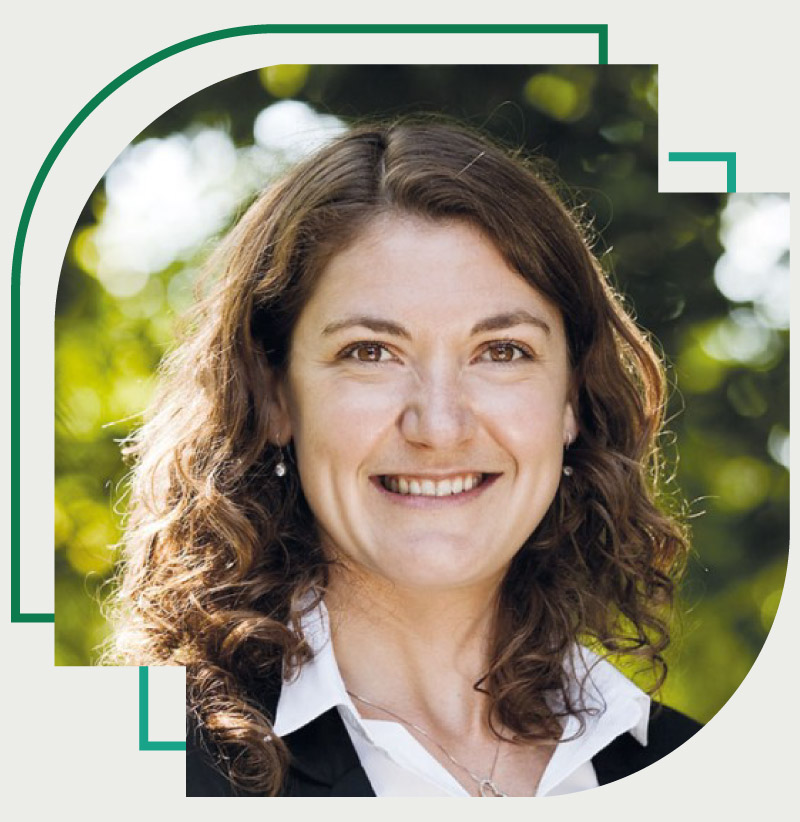 I am a Forester and sustainability expert with more than 15 years working in cross-continental sustainable forest management, global forest investment management, and agricultural development with an expertise in tropical developing countries. I have worked for one of the world's leading forest investment companies, as well as with several forest industry companies.
I first studied as a Forester at the University of British Columbia, and since have earned a double Master of Science in Agricultural Development from the University of Copenhagen, and Tropical Forest Management from the Technical University of Dresden, and advanced project management training from Implement Consulting Group.
Shauna Matkovich,
Founding Director
I am a proud Canadian Forester. Growing up, it was the forest industry that put food on my plate. The forest has always been a place I return to for grounding, hope, inspiration, and energy. Over my career, I have found that this incredible resource is very well managed – both in my native Canada, but also in other developed geographies I have lived and worked in, Oceania and Europe for example. What I have also witnessed is that in the majority of tropical, developing geographies – the forest is not well managed, yet there is huge potential for a variety of commercial, environmental and social values to be realized.
I strive to transform vulnerable tropical forest landscapes into thriving ones, where responsible businesses profit, climate goals are achieved, local people benefit, and the natural environment is able to produce goods and services now, and for future generations.
I believe that businesses linked to the goods and services provided by these environments have both a responsibility and an opportunity to be a lever for positive change. From the multi-billion-dollar institutional investor, to the small local business – we all have a role to play.
I understand that engaging in forest-linked nature-based solutions is complex, especially in the tropics. Navigating this complexity responsibly looks different for investors, than it does for large companies wanting to ensure deforestation-free supply chains, or companies wanting to support climate positive forest projects, and for companies with potential to provide significant forest linked nature-based solutions.  
I provide the link – between forests, sustainability, finance and business – wherever your organization is on this spectrum.
The ForestLink exists to grow your business, and to provide you with technically sound, sustainability proofed, and practical forest linked nature-based solutions that are credible and well communicated, so that you can lead the way in the bio-economy with integrity.
Arrange your free consultation
to discuss your requirements
Integrity
I value trust, utilizing both a natural and social scientific approach, as well as looking to best practices in the work I stand behind. I believe in efficiency yet being thorough and not taking any short cuts. Building honest and transparent relationships with clear communication and cooperation is important to me.
Impact
I consider success for myself and my clients to be based on creating an impactful triple bottom line, where the work I engage in creates tangible, additional positive benefits in the realm of economic, environmental and social sustainability to achieve long-term benefits. 
Inspiration
I believe that work should be fun, yet challenging and inspiring. I'm always excited when a client comes to me with a new opportunity, where we can innovate a solution that links forests, sustainability, finance and business and have a good time doing it!
My commercial approach to sustainability will allow you to ensure that the forest-linked nature-based solutions you engage in are practical and make good business sense.
You will benefit from my efficient, structured and process-oriented approach. I am a strategist, and accustomed to managing large and complex nature-based projects across multiple jurisdictions, stakeholders, and sectors for commercial, as well as environmental and social outcomes. 
I have a positive, collaborative spirit, and firmly believe in the power of responsible business to take people out of poverty and protect and restore the environment, all while making a profit. If you share the same philosophy and would like to engage in a journey to lead the bio-economy through restoring and protecting the environment with forests, then I would love to work with you!