Like many who sit on the same side of the fence as me, my frustration is simmering to a boil at Greenpeace's recent call to put an end to offsets. Though I don't disagree with their statement that we are in a climate crisis, and that fossil fuel companies need to fast track their transition to clean energy, I have a HUGE problem with the call to put an end to offsets. Read on to understand 5 key reasons why carbon offsets are not just important for resolving climate change, but for nature and sustainable development in general.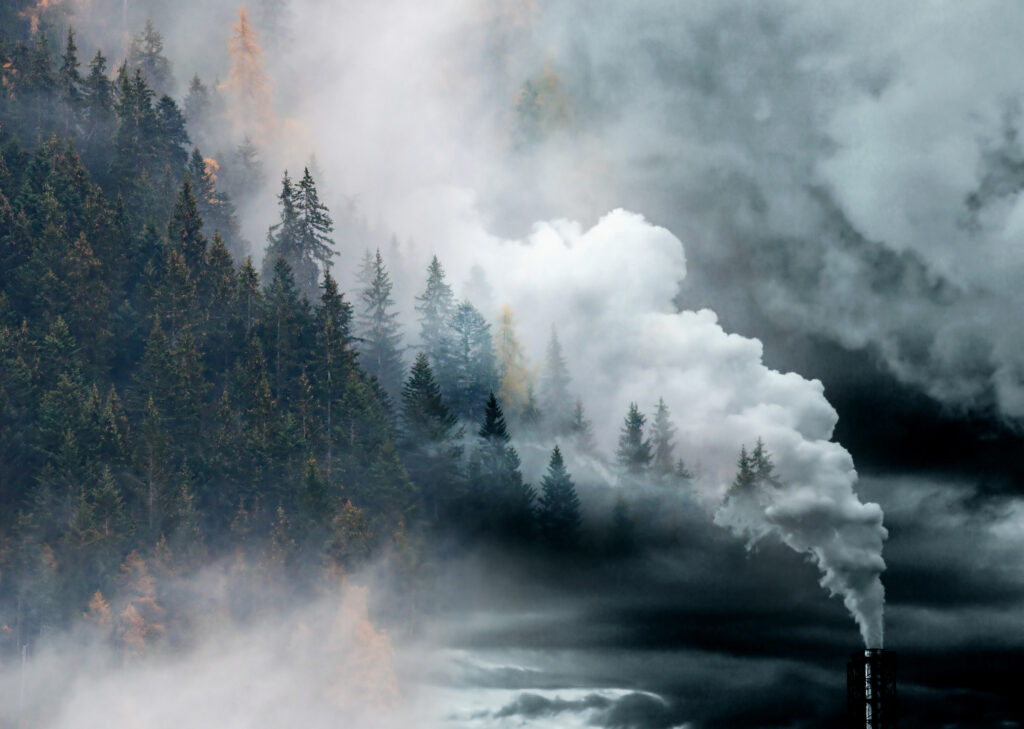 Calling out the Greenpeace argument
In the lead up to COP 26 in Glasgow, Jennifer Morgan, Executive Director of Greenpeace International is making a call to governments and policy makers to put an end to carbon offsets. In this brief video, published on Reuters, she makes the following points:
There is no time for offsets,
We need to phase out fossil fuels and halt exploration for new fossil fuels,
They want to continue selling 20% more fossil gas while they're claiming net zero… doesn't add up on the science and the climate emergency that we're in,
Heading into COP 26, are they listening to those people, or are they listening to the companies that are out there greenwashing,
Offsetting schemes and advertising schemes are pure greenwash so that the oil companies can continue to do what they do and make a profit.
I am not going to get into the technicalities of a net-zero claim and science-based targets (SBTi) – the standards that a company must follow if they are to credibly track their corporation's direct and indirect emissions, create an operational pathway to reduce emissions (transitioning to green energy), and eventually offset emissions that cannot be reduced. Or in the words of SBTi themselves:
"The SBTi requires that companies set targets based on emission reductions through direct action within their own boundaries or their value chains.

Offsets are only considered to be an option for companies wanting to finance additional emission reductions beyond their science-based target (SBT) or net-zero target.

Avoided emissions are also not counted towards SBTs."

Does the SBTi accept all approaches to reducing emissions
What I want to focus on here, is the positive snowball effect of carbon offset finance on nature-based solutions, or natural climate solutions, especially in tropical developing geographies. In that light, let's breakdown Greenpeace's argument against offsetting:
There is no time for offsets
Alternatively, I would argue, there is no time to waste on forest landscape restoration, and conservation, as well as a host of other ecosystem restoration and conservation needs. It is not an either/or situation. It is not a case of offset financing coming at the cost of a green transition, so long as a company is using offsets credibly. While we are in the transition to greening energy, we also need to think about the transition to greening our landscapes, as with energy, tomorrow is too late to act. There absolutely is time for offsets, and that time is now.
Offsetting schemes and advertising schemes are pure greenwash
Categorically, this is simply not true. I'm not saying that all offsetting and communication tactics are credible, and in fact – it is offset strategies developed under rash decision-making that have created a bad reputation for this very important climate change mitigation and adaptation solution. Carefully designed offsetting strategies couldn't be further from greenwashing. To learn more about how you can reduce risks when designing a credible carbon offset strategy, I discuss some tactics in this article. Where a company or organization finances activities in exchange for the emission reductions created by the activity, several co-benefits can be generated, including many of the issues Greenpeace themselves are trying to rectify, such as biodiversity, indigenous rights, and climate-smart agriculture. Not to mention, offsets via nature-based solutions are growing the green economy, supporting the development of circular, inclusive and resilient supply chains.
The offset solution in nature-based solutions
So, to Greenpeace and others sharing your view, rather than putting a stop to one of the world's most important current sources of natural capital finance, let's look at the reasons why offset finance is so needed.
1. Forest landscape restoration at scale
Restoring in the thousands and millions of hectares – not just thousands and millions of trees
Part of the green transition is also re-greening natural landscapes– in this context, restoring degraded forest ecosystems. Forest degradation, agriculture and other land use is responsible for approximately one quarter of human-induced GHG emissions (IPCC, 2014). The UN has calculated that the magnitude of investments in nature-based solutions must be tripled by 2030 and quadrupled by 2050 to meet climate change, biodiversity and land degradation targets (UNEP, 2021). The challenge remains, that climate finance is not being channelled into nature. In its 2017 report on the Global Landscape of Climate Finance, the Climate Policy Initiative illustrated that while energy efficiency and renewable energy generation had received 73% of public mitigation investment, agriculture, forestry and land use received only 3% of funds.
From my personal experience, I have observed the challenge of attracting capital to forest landscape restoration, especially in the tropics, where the effects of climate change mitigation and adaptation are exacerbated. Funding is needed at scale, and urgently, no less so than in the extractives sectors transition. Investment funds are allocated towards secure, low-risk forest strategies in developed geographies, where there is little climate additionality. Philanthropic or public funds that do target the tropics in most cases are chasing impact weighed in numbers of trees instead of millions of hectares. Offset financing is changing this. The funding available brings scale to forest landscape restoration in geographies forgotten by traditional private and public institutional capital.
2. Bringing rigorous requirements to reforestation strategies
Raising the standard for responsible investment across biodiversity, indigenous communities and more
Not only are offsetting companies bringing capital to reforestation, but they are also raising the status quo in how these climate funds are deployed. They are putting a halt on mass-monocultures, and instead bringing biodiversity and climate resilience to the forefront of forest planning. They are insisting on generous benefit sharing mechanisms with local neighbours and providing them high quality work and protecting indigenous rights. Where mainstream commercial investors manage the forest to optimize timber production and address other social and environmental issues from a risk management perspective, credible offsetting companies instead are aiming for a host of co-benefits that cover environmental, social and economic outcomes.
3. Urgent action
Deploying funds quickly, addressing urgency like no other source of funding
Of the few forestry funds currently targeting the tropics, most are taking several years from when the fund is first conceptualized until it puts its first tree in the ground. Additionally, multilateral and other public funding mechanisms are so incapacitated by red tape that funding possibilities are also stretching into some mystical time in the future. When companies have done the groundwork to establish their offsetting strategies they can act quickly. Though this still requires significant due diligence and feasibility assessments, the timeline is significantly reduced compared to other funding mechanisms. We have now found ourselves at a point in time, where every year, or every planting season forgone is a race against the clock. Offset finance can reduce this lag significantly.
4. Catalytic in mobilising investment funds
Provide the seed capital needed to grow sustainable forest value chains
The appetite for renewable, climate-friendly, carbon-storing wood products is increasing globally. In the tropics this demand is magnified due to the sheer population growth dynamics. However, there is a serious gap in supply. Forest investors investing in these geographies are few and far between, and those who are present – focus only on later stage forest projects, or in other words, already established forests that aren't increasing wood supply.
Here, offset funding in reforestation projects can act as an important catalyst to attract large-scale investment to the sector. Offset funds, not preoccupied with early cash-flows can provide the patient capital that the sector needs. Through their rigorous requirements they can both screen for high quality projects, and de-risk investments; creating a pipeline of investible opportunities for later stage investors, where there is currently a significant lack.
5. Adaptation as well as mitigation
Offset funding of nature-based solutions address both mitigation and adaptation needs
The climate is changing, regardless of how fast we respond. As such, mitigation efforts help to slow the trajectory of climate change, but adaptation measures can allow us to thrive amidst a continuously unpredictable climate. Forest or rural-dwelling communities in the tropics are particularly vulnerable. Their livelihoods are often based on land-based subsistence activities, sensitive to the changing environment. Offset funds not only directly contribute to climate change mitigating activities, such as tree planting, assisted natural regeneration and forest conservation, but also contribute to climate change adaptation. This includes livelihood diversification through job creation, and support in rolling out agroforestry and improved agriculture systems. It also includes making forest ecosystems more resilient to fire, drought, storms, pests, and disease, through mixed-species mosaic forest management planning.
Are you with me?
Offsetting via nature-based solutions, or natural climate solutions is not greenwashing. Of course, it can be if it is not done credibly. But if it is done well, I would argue that offset finance is as much a solution for nature, as nature is to emitting companies, a symbiosis of our current existential dilemma.
If you are representing a company currently designing an offset strategy or are looking for offset opportunities in nature-based solutions, please reach out, and let's prove Greenpeace wrong.