As I was putting together my thoughts for this article, a post on "Green-hushing" crossed my desk and immediately captured my attention. Green-hushing is described as the act of companies keeping quiet about their sustainability or ESG targets and achievements. The author, Joel Makower, urges companies to come forward and be public with these commitments and even incremental progress towards meeting them – to inspire others to start, shift mindsets and, ultimately, behaviors towards more sustainable practices.
But I understand why these companies "green-hush".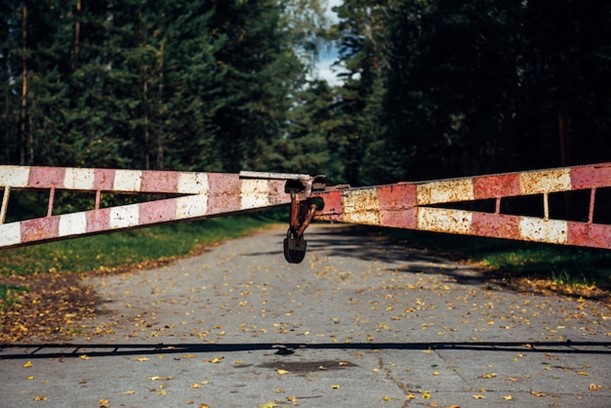 The forest industry, in all its shapes and forms is the perfect poster child for a good media attack. When it comes right down to it, people love trees, they love forests – I do! I would guess that if you look at the sustainability page of most Fortune 500 companies, you're going to find a picture of a forest or a tree – even if the company has nothing to do with forests! Side tangent: out of curiosity, I searched Walmart, the number one company on the 2022 Fortune 500 list, together with "sustainability", and found a forest as the lead image on their sustainability page. Case in point, Walmart's core business is not directly linked to forests, I digress…
My point is, the public care deeply about forests – even if they never step foot in them. If your business is somehow involved in cutting down trees – you are going to be a magnet for criticism. Never mind all the benefits of a sustainable forest industry, or that these critics rely on wood products in their daily lives. Where critics attack businesses that are moving the needle forward in sustainable forest practices, this media attention is doing more harm than good in our transition to a net-zero and nature-positive future, where forests that are managed for a variety of values really are a demonstrable nature-based solution.
In this latest article, I provide 10 safeguards to reduce the risk of your forest business from being the low-hanging fruit for a media attack, and to support you in coming back from one, should you be so unfortunate to be a negative media target.
Why the media should take a hike… into a managed forest
There have been several occasions in my career where I have worked with company representatives, communications experts, and scientists to address media attacks on undeserving responsible forest businesses. Though the accusations differed in context – from human rights to environmentalism, there has been a common thread – the biased approach taken by the media. Too often the media attacks companies for not making scientifically sound forest management decisions when these journalists are in fact the ones not following a scientific approach. In their journalistic research, they only extract evidence (and sometimes the "evidence" is false) and perspectives that support the story they want to tell.
If these journalists instead were to walk into a managed forest (where environmental, social and economic values are managed for) and, instead of looking only for stumps, were to look for the diversity in these landscapes – where habitat and food for wildlife are protected or created, slopes and waterways are protected from erosion and siltation, wood is extracted for multiple end-uses, jobs are created, carbon is sequestered, the list goes on – I think there would be a much more interesting and inspiring story to tell. However, the unfortunate situation is that good-news stories don't sell – and this is a particularly relevant challenge for the forest sector, especially in the weeks leading up to the COP 27 Climate Conference in Sharm el-Sheikh, taking place in a weeks' time.
10 ways to safeguard your forest business from media attacks
Having worked with countless sustainable forest businesses over my career I have learned a thing or two from experiencing media attacks. As I mentioned above, regardless of how robust your forest management practices and procedures are, there will always be journalists who don't want to hear it. To protect your business, I've come up with 10 ways to safeguard your company from being the target of a journalistic attack.
In the Green-hushing article mentioned above, the author summarizes his Credibility framework for sustainability communications. This framework poses some key questions businesses should ask themselves to see if they indeed have a leg to stand on if a journalist starts questioning sustainability principles and practices, and forms an excellent basis from which to structure my safeguards.
Credibility: Why should anyone believe us?
For the forest sector, there are several ways you can ensure your sustainability claims are credible. Here are a few:
1.You demonstrate that you are following relevant local legislation. For example, ensure that all the necessary permits, licenses etc are in place, are valid, and are available on request. This could be a lease agreement or title, planting permit, necessary ESIAs completed according to local requirements, legally surveyed maps of your forest boundaries, worker's health and safety requirements, harvesting and export permits – etc. This will all be dependent on the jurisdiction that you are in, but make sure your legal requirements are in order.
2. You abide by voluntary, best practices and international standards relevant to your scope of business and are able to demonstrate this. For forestry, this could be Forest Stewardship Council, PEFC, SFI forest management certification, or others – depending on where you are. You may also have carbon certification and align your ESG management to IFC E&S Performance Standards.
3.Your business process is robust and transparent – Maintain a public facing strategy, governance structure, set science or evidence-based targets for business and sustainability. Have publicly available management plans and processes for executing your strategy and meeting your targets, where stakeholder consultation is built-in to the management plan design process. Consistently monitor progress towards meeting targets according to pre-defined and widely accepted performance metrics, and report and disclose these results publicly. Further, there have a mechanism for stakeholder feedback and continuous improvement, and engage in 3rd party verification where relevant for assessing particular aspects of your business.
4.You contribute to improving the knowledge and management of the sector. This could be through contribution to research and participating in forest sector working groups. Focus on researching not just how to squeeze more dollars out of your business, but on contentious issues where the research is lacking. This could include topics such as use of native tree species, where exotics are commonly planted, or trialing different practices that would be expected to increase positive biodiversity outcomes.
5.You invite your critics to learn about what you do. This requires careful planning and inviting the critics who are open-minded (not those whom you will never change their mind). These may be local or international environmental NGOs, climate, or human rights activists. This kind of approach demonstrates your credibility and transparency, and shows that you want to engage in a dialogue for continuous improvement.
Relevance: How can we leverage sustainability to create value?
6. As part of your management process, assess areas of the business where you can operate at the nexus of risk management, economic efficiency, value creation and environmental or social impact creation. In the tropics, this could be as simple as hiring local labor (reducing encroachment and fire risk by giving encroaching subsistence farmers an alternative to illegally lighting fires and planting crops by encouraging gainful employment where the company has a labor demand.
7. Look for opportunities to access new markets, such as carbon or biodiversity markets to manage for climate and environmental values that wouldn't have otherwise been managed for. This last part is key – if you see these markets only as a cash cow, and not as a lever for enhancing the ecosystem approach to managing forests – you will most definitely be a target of the critics.
Effective messaging: How do we translate complex data into compelling messages?
8. Understand your critics. Attempt to see their world view and don't be blind to the science/evidence that supports their view. Have the data or do the research where that data is absent or inconclusive. Be careful not to be biased in your approach, and to support your credibility, look for an independent 3rd party to carry out this research. In the absence of the data, communicate that you are working to unearth answers.
9. When you acquire data, communicate it positively – not defensively. Be vocal about communicating your results. If it supports your sustainability claims and business strategy, don't green-hush, let it be known. For example, an argument that is alive and well in the tropics is the blanket criticism of planting exotic eucalyptus in the tropics. As a forest manager, you could have an external soil scientist assess sites planned for eucalyptus planting. The objective would be to ensure areas targeted for planting the species will not result in adverse water consumption. Publish the results of this research, both in a scientific or technical way, but also in a way that can be understood by the general public. If the results do not align with your claims – don't be defensive about it. Instead, critically assess how you will move forward. Maybe you need to change your practices or carry out more research to better understand the issue. The important thing is not to hide from unfavorable data or sweep it under the rug, but take concrete action in resolving the challenge it poses to sustainable forest management and your business. If you deny scientific evidence, this will not support your credibility.
Differentiation: Do we have unique goals and achievements?
10. Unique goals and achievements are important, but so is their content and design. Goals and achievements should be evidence-based, use well recognized methodologies, and rely on independent third parties to measure results as an internal assessment may be seen as biased. For example, Net-Zero targets are being claimed by everyone these days. This is not a bad thing, but you need to follow best practices and a scientific approach for setting these targets. If you are looking for something more unique, consider the up-and-coming Nature-Positive targets and how, in the absence of well defined standards, you can still base your claims and progress toward achieving them on evidence – such as improving species richness over the baseline condition.
Do your sustainability policies and procedures need brushing up?
If you have sustainability policies and procedures in place but are not sure how they would stack up to external criticism, start with a thorough review of these to identify the weak points. Assess where the risks lie. Are they based on the law and science? Have the public been able to provide their feedback and is this documented? Have you considered criticism objectively? Are you working towards improvement? If you need some support in assessing your sustainability policies and procedures, please reach out.