Health, Safety and Security for Forest Investments in the Tropics
Safety First! This was the message hammered into my head as a young forestry graduate taking to the woods. Where every week started with a safety meeting, and reminder of the health and safety protocols built into our Standard Operating Procedures.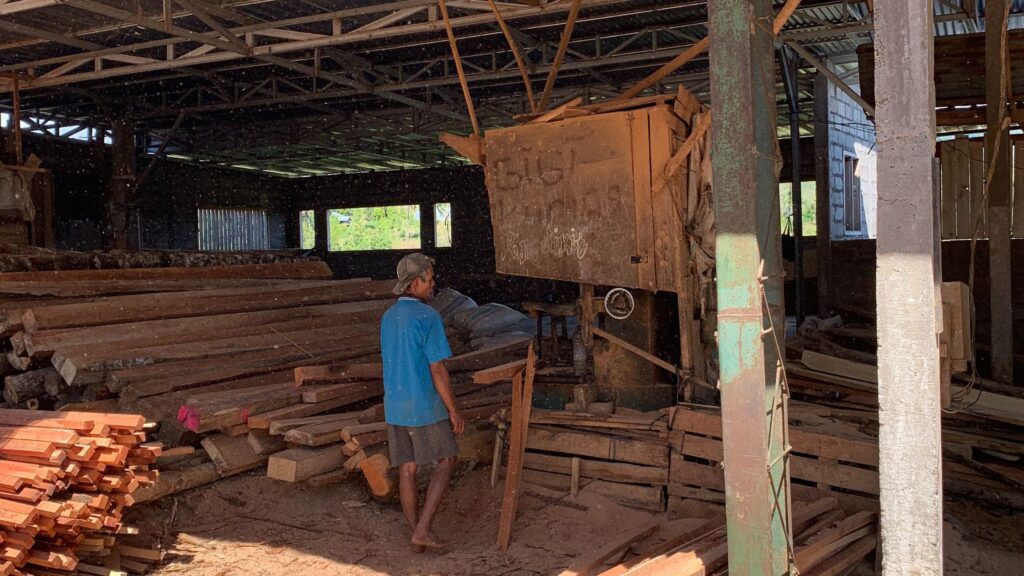 Following best practices in the forest sector goes beyond applying modern silviculture, and maximizing efficiency in harvesting and processing systems. Those who know the sector well, know that being cognoscente of Health and Safety issues is paramount.
This of course was nothing new to me as a new forest graduate. My Dad was a faller and broke his leg when he was hit by a so-called "widow-maker". This is what loggers call a snag or dead tree, because of its unpredictability in how it will fall. I also had a friend who lost her father in a logging accident, and have borne witness to several direct and indirect accidents and incidents related to work in the woods.
But as a forest investor, who may not be so familiar with the asset class – how do you navigate and assess health, safety and security risk? The examples mentioned above come directly from the specific hazards associated with the profession. These and others are amplified in the tropics.
This article came to me as my family set out on our summer vacation – where we set-out for a little piece of that belt of the equator, which represents 360 degrees of some of the places I most love in this world. And in choosing, I wanted to choose somewhere safe. Though you wouldn't think it, safe is a subjective word. I consider myself to have a high-risk tolerance when it comes to safety. But when it comes to my children, my criteria are different. We settled on Bali, where we could still enjoy tropical forests, but without worrying about some of the other health, safety and security issues more prevalent in the tropics than what we're used to.
Health, Safety and Security in the Tropical Forest Context
Forest businesses in the tropics face the same workplace safety risks as their industry-counterparts in Canada, Sweden, and New Zealand – yet there are other Health, Safety and Security elements in the tropics that require extra consideration. Let's take each of these in turn.
Health
Forest workers in the rural tropics, are prone to tropical diseases such as Malaria, illness due to lack of sanitation or clean drinking water. Workers traditionally don't have access to decent healthcare and in the case of a workplace accident, medical attention can be difficult to reach in a timely manner.
Safety
The traditional workplace hazards of working in forests are many, including risks associated with terrain (steep slopes or uneven ground), unfavorable weather, tree harvesting and unpredictable falling limbs or debris and so on. If processing is also involved, there are additional safety risks relating to bucking, machinery, and transport. These are also common in tropical forest business contexts – but amplified in situations where, the workforce is inexperienced in the operation at hand, machinery is old and dangerous, and the general behavior around safe operating procedures is lacking. Sometimes, even if Personal Protective Equipment (PPE) is provided (hard hats, high-vis vests, steel-toed boots, etc.) – you will still find a sawmill operator working in flip flops and a tank top, ahem the photo at the top of the article (small-scale sawmill on Bali).
Security
Working as a young forester in Canada and New Zealand – the forest security I encountered consisted primarily of some forest roads having locked gates. In many tropical jurisdictions, security risks stretch beyond the forest. In the forest, security guards are often needed to prevent traffic of an illegal nature, such as theft, charcoal production, and illegal encroachment. Common sense in navigating these jurisdictions and having a heightened awareness of personal security is also important.
Best Practices for Health, Safety and Security for Forestry
It is a must for forest investors to ensure that the forests they invest into are managed with robust health, safety, and security (HSS) policies and procedures. Especially in tropical jurisdictions where the mentality may be lacking, it is critical to ensure that these HSS requirements go beyond the paper they are written on and are integrated into company ethos.
I recommend the IFC Environmental and Social Performance Standards (IFC, 2012) as guidance for best practice in this case. Though more than 10 years old, when it comes to health and safety, the principles are timeless and IFC provides a great overarching framework. Further, the Worldbank group also has industry specific Environmental, Health and Safety standards for different segments of the value chain with different characteristics.
The Investor's Role in Health, Safety and Security in forest business
As an investor or investment manager, your role in ensuring a high standard for Health, Safety and Security in the forest businesses or assets you invest in, is setting requirements for your investees, or the stewards that manage your forest assets. This could be part of a Health and Safety Policy or similar, and will include HSS principles and the requirements for investees or forest managers to establish HSS systems relevant for their business. An HSS management pathway investors might ask of their investees or operations managers is illustrated below.

Considering both Occupational HSS and Community HSS
Forest operations present various heath, safety and security hazards – both in the workplace, and to adjacent communities. To the later point, in the tropics, forest businesses are often characterized by having several neighboring communities in the vicinity of their operations – so it is important to consider how operations may impact the HSS of local communities in addition to standard Occupational HSS.
On the Occupational side, investors and forest businesses will want to become familiar with industry standards for best practice in HSS relevant for the forest operations in question. For forestry, the Worldbank's Guidelines introduced above include coverage for:
Further, it will be relevant to establish a policy requiring investees and/or operators to have in place a robust system for HSS management – this will include items such as HSS risk assessments, work-safe training for employees and contractors, regular HSS meetings (pursuant to the level of risk in the work place), provision of PPE and enforcement of its use, HSS reporting, and appropriate action taken on HSS incidents.
On the Community side, an affective stakeholder assessment will support understanding who are the likely persons or groups exposed to HSS risks through forest operations. For example, it may be users of forest roads, neighbors, or suppliers. Additionally, a forest company may evaluate HSS issues not directly related to forest operations. These could include health risks that may be common in the area or addressing personal security concerns local stakeholders may have with respect to the workforce employed by the company. Similar to occupational HSS management – Stakeholder engagement best acknowledges HSS, either as a component of the HSS Policy, or as part of the Stakeholder or Community Engagement Policy.
Emergency Preparedness and Response System
A key component of HSS Management, is the development and execution of an Emergency Preparedness and Response System. In the forest business' evaluation of HSS hazards – risks that are considered to have a high consequence (such as injury and loss of life) should be analyzed and a system developed to reduce the likelihood, prepare for such events, and respond to them. It is an important tool to develop, because amid a crisis situation, improvised reaction could worsen the outcome.
Integrating Health, Safety and Security into your ESG Policy
Health, Safety and Security is one element of a robust ESG Policy. As mentioned, HSS issues are elevated in tropical developing geographies. In fact, ESG factors in general are often heightened in these regions due to the immaturity of the sector, a poorly functioning regulatory environment, and complex socio-economic issues.
That said, this contextual framework presents an excellent opportunity for investors – risks can be reduced through a well designed ESG Policy and management framework, such that positive impacts ensue, and business and investment value are created.
If you would like support in the design and roll out of a forest investment strategy and ESG Policy and management framework, please reach out.