In this article, I explore the 6 traits of credible ESG in forestry. So, what is ESG?
ESG – a light acronym with heavy interpretations. To some, ESG represents the collection of risks in the catch-all Environmental, Social and Governance aspects of investments. To others, it creates a positive filter for impact – whereby investors seek out ESG benefits. To a smaller group, and to those I resonate with – it is the intersection between minimizing ESG risk, creating ESG benefits, AND improving investment value. I'm sure no one would argue that the later approach to ESG is ideal, but many would argue that it's not possible – as the investment community by and large still view ESG as a cost center and a drag on the bottom line.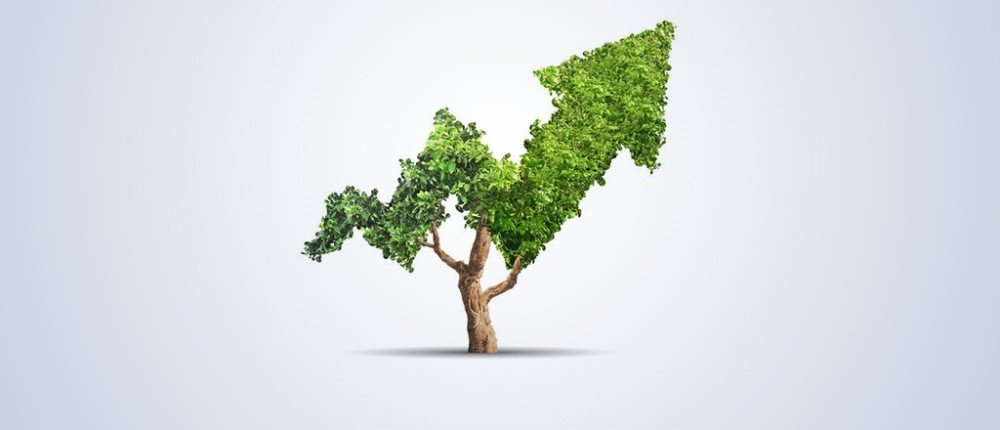 To shift the thinking around ESG and ESG in forestry, in this article I'm going to give you an example of what tends to be the traditional way of depicting ESG or sustainability and provide some thoughts on how this could be improved. Where forest investment funds and forest businesses don't just address ESG in a box ticking exercise but build it into the fabric of investment and business strategy.
If ESG in forestry is important to you as an Investor or Investment Manager of forest investments, this article will provide you with some key characteristics you will want to look for in an investment opportunity in ESG as you evaluate deals.
Big Picture trends in ESG
Regardless of your personal beliefs on ESG, its importance is on the rise. Two examples from the corporate world exemplify this – reflecting shareholder perspectives.
Recently, Ernst and Young conducted a survey of 1,200 global CEOs, where they aim to understand how CEOs will respond to the global economic slowdown we are now facing. A prolonged recession is a concern, but CEOs are making near-term strategic decisions to counter tough times. At the top of the list of things that need to change, CEOs have named building in sustainability/ESG as a core aspect of their businesses – to strengthen their brand and build trust with key stakeholders.
In the Rise of the CSO (Chief Sustainability Officer), author Korn Ferry interviews more than 50 CEOs and CSOs in organizations around the world to understand the role sustainability now plays in their operations, strategy, culture and leadership. With sentiments similar to the EY study, one CSO states,
"For the first time in history the sustainability agenda has become a material determinant of success, and perhaps even survival, for companies."

Steve Howard, CSO, Temasek and Co-Chair of 'We Mean Business Coalition'
As seen in the Rise of the CEO report, Korn Ferry identifies Three Functional Accountabilities for leadership in sustainability:
Executive Committee Membership Reporting directly to the CEO, with the mandate and perception that comes with it.
Address Material Sustainability Impacts Have a deep understanding for the material impact of sustainability risks to create positive impact and unlock value.
Partnership Approach The business delivers, the CSO is the guide. The capacity to achieve sustainable development must come from across the organization.
In short, an organization that values the importance of Sustainability or ESG will have its leadership in upper management, will prioritize business acumen over altruism, and will lead on the sustainability vision, captured in the culture and executed by the organization at all levels.
In-Effective ESG in Forestry
To understand what makes ESG in forestry effective, let's first look at what effective ESG is not by way of example.
I was scanning a pitch deck for a client, who wanted my view on the credibility of the sustainability credentials of a particular opportunity, an investment criteria that was extremely important to them. After reviewing the 60+ page deck, I found these primary ESG concerns:
The project touted carbon market return drivers, and higher than average price projections – yet given the market's current appetite for high co-benefit, high integrity carbon projects – it was difficult to see how this primarily monoculture opportunity, essentially without co-benefits would be able to deliver on these prices,
The sustainability discussion showed up in one bullet point in the 60+ page presentation, stating that the project would target forest management certification, would provide jobs, and would protect 10% of the area in conservation (all status quo for a certified project – where's the additionality?)
The management team was solely male expats with expertise in the timber industry (either foresters, or processing expertise)
So, if you take the criteria of risk reduction, benefit creation and value driving as a premise for your ESG approach, how did this opportunity stack up? Well it was not clear to me how this strategy addressed ESG risks (monoculture with 10% set-asides may negatively effect biodiversity, and present a climate risk in terms of fire, pest, disease susceptibility). It's not clear what the social context of the area is from the slide deck to assess if there are any risks or opportunities available. Job creation is important, but its hardly moving the ESG needle, and there wasn't mention of creating high-quality, local jobs. From the Governance side – internally, the company did not appear to have a balanced perspective in top leadership. No women, no locals, no sustainability leadership.
From the benefit creation stand-point, yes – certified forest management is better than the status quo in this jurisdiction, which has poor forest governance – but apart from generating a tradeable carbon credit, the project did not appear to be managing for co-benefit creation.
Now, in all fairness, the value driving perspective is more challenging to demonstrate. But some low-hanging fruit could be:
Long-term business resilience through having local management rather than relying on expats that might leave
Sensitivity analysis on a scenario without forest fire management, where there is a risk of forest loss, compared to one with a strong fire management program, that is less likely to materially affect the asset
KPIs for ESG, and a bonus mechanism to reward for them
Sensitivity analysis on the above strategy with low carbon prices vs higher carbon prices with a strong co-benefit strategy
Strong ESG Credentials to look for in a Forest Investment
If you are an investor seeking to make either a direct forest investment, or investment into a forest fund – how do you ensure the ESG credentials of the opportunities you evaluate? Furthermore, how do you ensure the ESG philosophy of the proponent reflects the more robust definition, encompassing:
ESG Risk Reduction
ESG Benefit Creation
Increased Investment Value
First of all – rest assured, that apart from material ESG risks that cannot be managed or mitigated, with willing and capable leadership, a strong ESG philosophy can be built – it doesn't need to be a reason to not invest.
What you will want to look for, when assessing an opportunity is whether or not the following elements are in place, and if not, how willing is leadership to strive for change in the following:
Talent – Local leadership, Women in leadership, ESG/Sustainability responsible person in leadership (with direct report to CEO, or top position in company)
Partnerships – Especially important if the company is heavily timber focused – partner with agencies, businesses or NGOs who are experts at designing and implementing ESG strategies, and could do so in this project. Better still, if these partners have a strong business acumen.
Meaningful Stakeholder engagement – A strong ESG philosophy integrates the influence of stakeholders on the forest business and the impact on stakeholders by the forest business.
Promotion of ESG – Let's get away from one bullet point in a 60-page deck talking about certification and look at integrating ESG into the company philosophy. As a start, this can be done through becoming signatory to different groups, like UNPRI, UNGC, or the Operating Principles for Impact. It also includes disclosing ESG performance, and not green-hushing.
Demonstrate ESG ROI – through ESG-linked KPIs and incentive structures, sensitivity analysis on the status quo vs the ESG enhanced alternatives (bearing in mind the cost of those alternatives), the ESG return on investment can be demonstrated.
ESG Management Systems – ESG commitment cannot be managed ad hoc – there needs to be systems, policies, operating procedures and so on – to ensure the complex web of ESG factors are managed.
Integrate Risk reduction, Benefit creation and increased Value in your ESG Approach
In tropical developing countries, an ESG approach that manages for risk reduction, benefit creation and improves investment value is an integral part of a winning strategy.
If building an ESG approach to your forest investment strategy that goes beyond risk management and the culture of ESG being thought of as a cost center – please reach out. Let's mobilize more private capital to profitable and impactful forest businesses in the tropics.